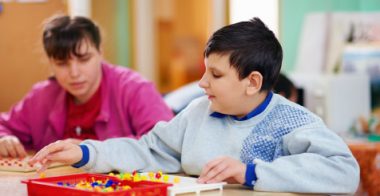 Options for Every Child.
ABS offers year-round education and full treatment intervention programs for ages 3 to 22.
Discover ABS
Applied Behavioral Services was established in 1999. ABS has provided over 20 years of intensive intervention, with over 30 years of collective experience with children with special needs. Applied Behavioral Services is a Model Program and leader in the field of autism treatment, with convenient locations in Cincinnati, West Chester, and Dayton, Ohio.
What Parents are Saying About ABS...
I have always been, and continue to be, very pleased with ABS and how it has assisted me and my family. Before ABS, my daughter was very combative and explosive. Her behavior caused others to be fearful for their safety. She had a negative effect on the learning environment because of her lack of compliance and unpredictable level of violence. Since attending ABS, she has learned that negative behaviors will get her nothing and positive behaviors will open the door to many of the things she wants. She is much more compliant. Her behavior is much more predictable and stable. Her ability to communicate her wants and needs has also increased and improved. Thanks to the introduction of an IPad, her ABS teachers and therapists not only taught her how to use it, but held her to the expectation that she will use it consistently and across environments. My daughter is now a pleasure to be around. She is funny and engaging. I've always LOVED her; now, because of ABS, I also LIKE her.
My son Samuel was diagnosed with autism in 2006 at the age of 3 and when I was told that he would probably never leave my home and not be able to be independent I was DEVASTATED. I did not know what autism was and so I immersed myself in research and advocacy for my son. The fist place that made me feel like there was hope was ABS. Samuel attended there after finding out about the Ohio Autism scholarship and Alicia Cachat was his teacher.
Although we moved around a lot due to my husband's career, we always came back to Ohio and I found out that Alicia Cachat was now Director of the ABS center in West Chester.  I was ELATED!  Samuel would be reunited with his first teacher and ABS! Samuel has experienced many levels of education in the public school system but nothing compares to ABS.
The staff is genuinely invested in your child and works diligently and patiently with them to help them excel in their individualized education plan. They are also very helpful behind the scenes if you need extra assistance with resources or referrals. I would HIGHLY recommend ABS as a first choice for autism education, therapy and social enrichment I am so happy that my son is 'home' again with ABS.
Adam is 13 years old. He has come a long way since first starting with ABS at 3 years old. He made great progress at ABS learning how to talk, use the potty, and ask for things to get his needs met. He never would have made this kind of progress in a traditional special education preschool. By 7 years old he was ready for first grade in our school district. He received OT and speech all through elementary school and although he never did grade level work, his teachers made him part of the classroom. I was disappointed that he could not attend ABS in the summer because his district did not have an adequate year round program. Middle school was hard because the public school wanted to focus on academics yet could not manage to teach Adam basic conversation skills or simple life skills like learning facetime, opening lunch containers or fastening a seat belt. By this time inclusion with peers was not beneficial to him, and there was no real approach or curriculum for teaching the functional skills that we thought were important. We went back to ABS for 6th grade and are really pleased with his progress. He is more independent with dressing, household chores and has even started to initiate conversations with his sisters for the first time. His comprehension and vocabulary are improving. The physical space of the school is ordinary but the teachers, therapists, methods, and materials that they use are special. Adam is thriving, and he likes school.
ABS has been a blessing for our family. Our son was experiencing emotional and behavioral issues. After trying multiple other options we found ABS. ABS has a focused approach we have seen much success with. Our son has made huge improvements. ABS staff have been phenomenal with their support and communication. But most of all our son loves it there. He said to us soon after starting "They know how to take care of me".
ABS High School Programs Offer a Supportive and Collaborative Approach for Older Students' Needs.
ABS Cincinnati is now offering vocational assessment and training for teens and young adults with autism or related disabilities. To learn more about this program please send us an e-mail.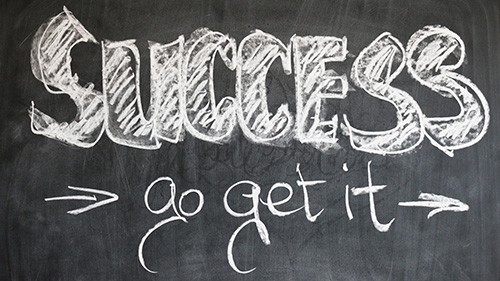 ABS Dayton is Expanding to a Second Location!
ABS Dayton has two locations: Miamisburg (Main Campus ages 2-21) and Centerville (Early Childhood Center ages 2-10). We are now accepting enrollment applications for both locations. We look forward to welcoming you to our growing family.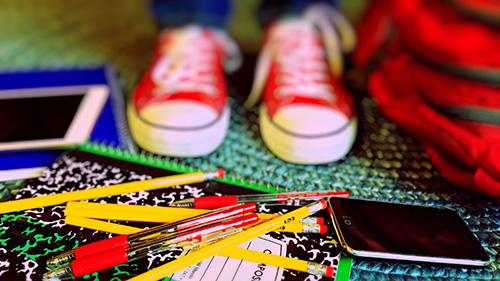 Get Involved – Support ABS West Chester!
Did you know there are many ways you can help support Applied Behavioral Services in West Chester? Become an active member of the PTO, support us with your purchases at Kroger, or even choose ABS through Amazon Smile.