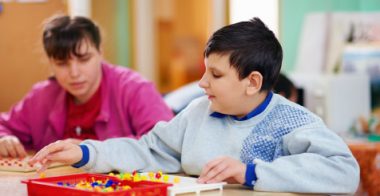 Options for Every Child.
ABS offers year-round education and full treatment intervention programs for ages 3 to 22.
Discover ABS
Applied Behavioral Services was established in 1999. ABS has provided over 16 years of intensive intervention, with over 30 years of collective experience with children with special needs. Applied Behavioral Services is a Model Program and leader in the field of autism treatment, with convenient locations in Cincinnati, West Chester, and Dayton, Ohio.